Go to work with confidence!
Buffer your local anesthetic with Onset.
Test with Endo Ice.
Tell the patient they are numb.
How Onset Works - Simple as 1-2-3
WHY ONSET WORKS
If you give injections without first buffering your anesthetic cartridge, your patients' bodies must raise the pH of the local anesthetic toward physiologic (~7.4) before they will achieve pulpal analgesia.  This means that without buffering, standard dental cartridges will make you, your staff, and your patients wait while the patients' bodies work to raise the pH of the anesthetic towards physiologic.
If you would rather go right to work, buffering your cartridges at chairside using Onset raises the pH of your anesthetic immediately before the injection, eliminating the wait time and allowing you to go right to work.  The Onset System makes buffering simple, convenient and inexpensive at under $12 per day.
ADDED BENEFITS OF BUFFERING WITH ONSET: MORE RELIABLE & PREDICTABLE ANALGESIA
By removing the patient's physiology from the process of raising the pH of each local anesthetic injection, the Onset Buffering System makes your local anesthetic more reliable and predictable, which helps keep your practice on time and on schedule.
ONSET MAKES BUFFERING YOUR LOCAL ANESTHETIC EASY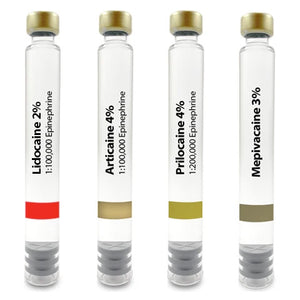 Use Your Own Local Anesthetic
Onset can be used to buffer standard dental cartridges of articaine, lidocaine, mepivacaine, and prilocaine. It only takes 3 seconds to buffer the local anesthetic of your choice with our Onset Mixing Pen.
LEARN MORE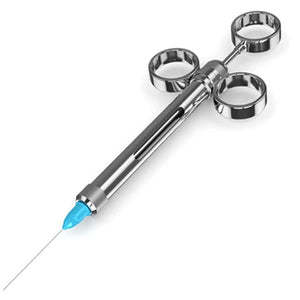 Use Your Own Syringe
With Onset, there's no need to change your syringe or learn a new injection protocol.  Once buffered with our Onset Mixing Pen, you place the local anesthetic cartridge in your own syringe and give the injection using your own injection technique.
LEARN MORE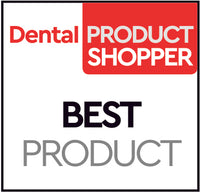 2020 Onset Buffering System Evaluation
DPS evaluators gave the Onset Buffering System a 4.8 out of 5, making it a Best Product! Read the full evaluation update to hear from the clinicians who participated and learn about the improvements that Onpharma has made to Onset since it was first reviewed in 2011.
Read The Review
TESTIMONIALS
William Yant, DDS, Oakland, MD
"Buffering with Onset costs me less than $12 per day, and I can buffer all my local anesthetics (lidocaine, articaine, carbocaine, prilocaine).  $12 per day is nothing compared to the productivity I get using Onset.  Staying on schedule is priceless to me, my staff and my patients."
Dwight Simpson, DDS, Jackson, CA
"Improves efficiency,  reduces stress, and keeps patients in the office for the shortest amount of time."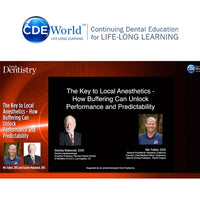 WATCH THE EXPERTS DISCUSS BUFFERING
The Key to Local Anesthetics - How Buffering Can Unlock Performance and Predictability.
Presenters: Stanley Malamed, DDS & Mic Falkel, DDS
Provider: AEGIS Publications, LLC
Watch this webinar to understand the science of local anesthesia and learn how buffering can address the inconsistencies in anesthetic performance, duration, predictability and patient perception. Earn 1 CEU at no cost!
Watch Video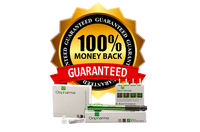 MONEY BACK GUARANTEE
Onset makes your local anesthetics faster and more predictable.  Onpharma makes buffering easy to try by provding you a 100% money back guarantee on the Onset Introductory Order.
Learn More
JUST TRY IT! WE KNOW YOU'RE GOING TO LOVE IT.
The Onset Introductory Order comes with everything you need to buffer your local anesthetic; the Onset Mixing Pen and enough disposables to buffer 80 cartridges of local anesthetic.
Order Onset